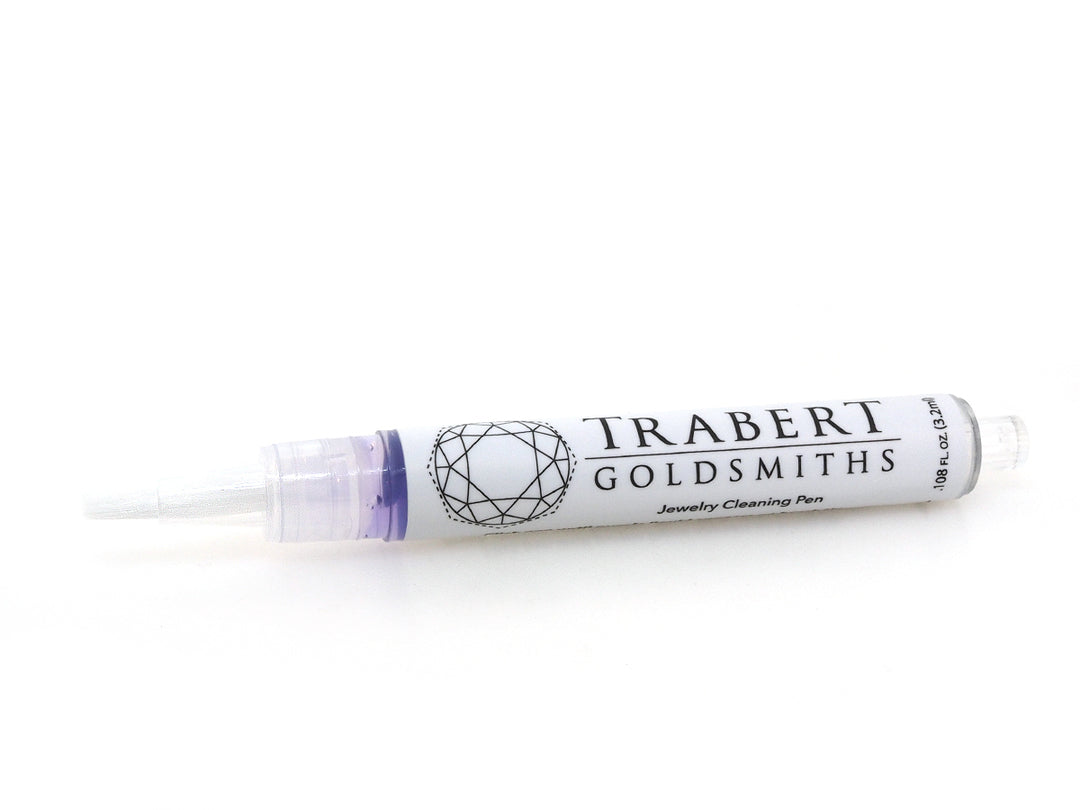 Trabert Goldsmiths Jewelry Cleaner Pen
SKU: E3000
Trabert Goldsmiths jewelry cleaner is 100% biodegradeable foam! It is safe to use on all metals and gems including Opals, Turquoise, Pearls and Lapis.
Made with a soft brush. Great for travel!
Trabert Goldsmiths Jewelry Cleaner Pen
One-of-a-kind
Beautiful Designs
We work closely with our clients to ensure their vision is executed with extreme precision and attention to detail.
Find your
Forever Piece
We work with everything from diamonds to semi-precious stones, helping to create beautiful, lasting memories in wearable form.