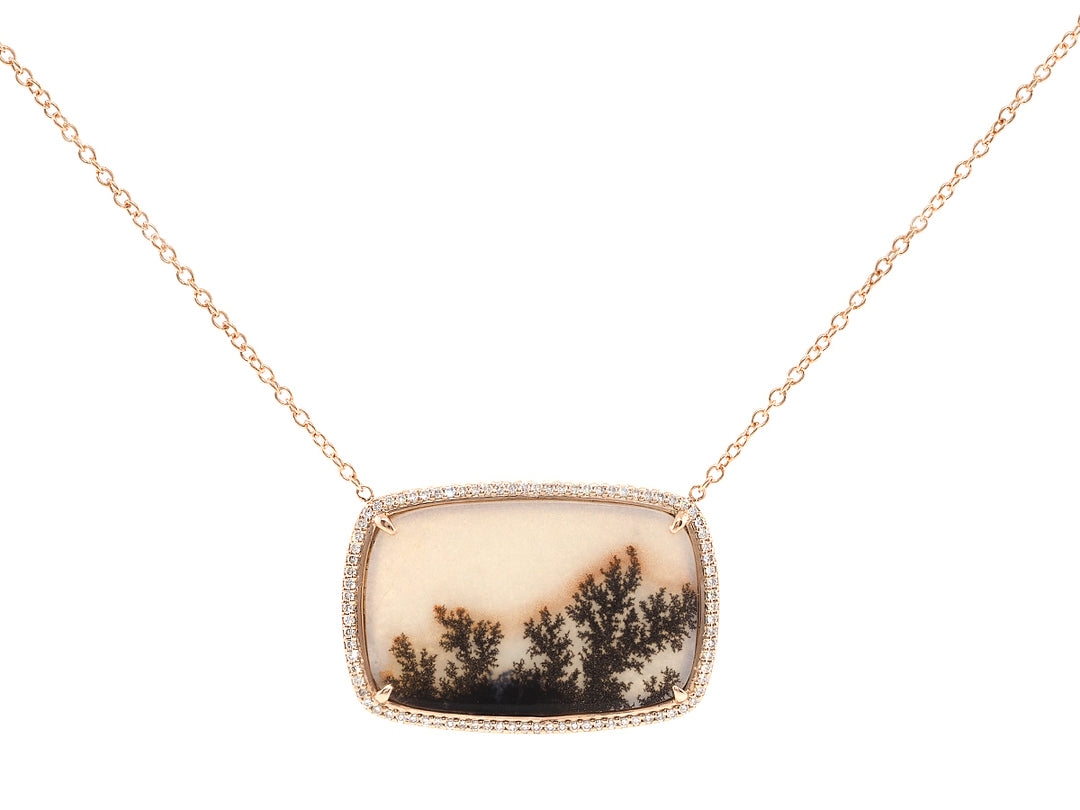 Rose Gold Pave Diamond Dendritic Agate Pendant
SKU: E1533
Dendritic agate pendant surrounded by white pave diamonds, set in 14 karat rose gold. Elegant and timeless, this piece will be treasured for many years to come.
Total Diamond Carat Weight: 0.32
Chain Length: 18 inches
Rose Gold Pave Diamond Dendritic Agate Pendant
One-of-a-kind
Beautiful Designs
We work closely with our clients to ensure their vision is executed with extreme precision and attention to detail.
Find your
Forever Piece
We work with everything from diamonds to semi-precious stones, helping to create beautiful, lasting memories in wearable form.