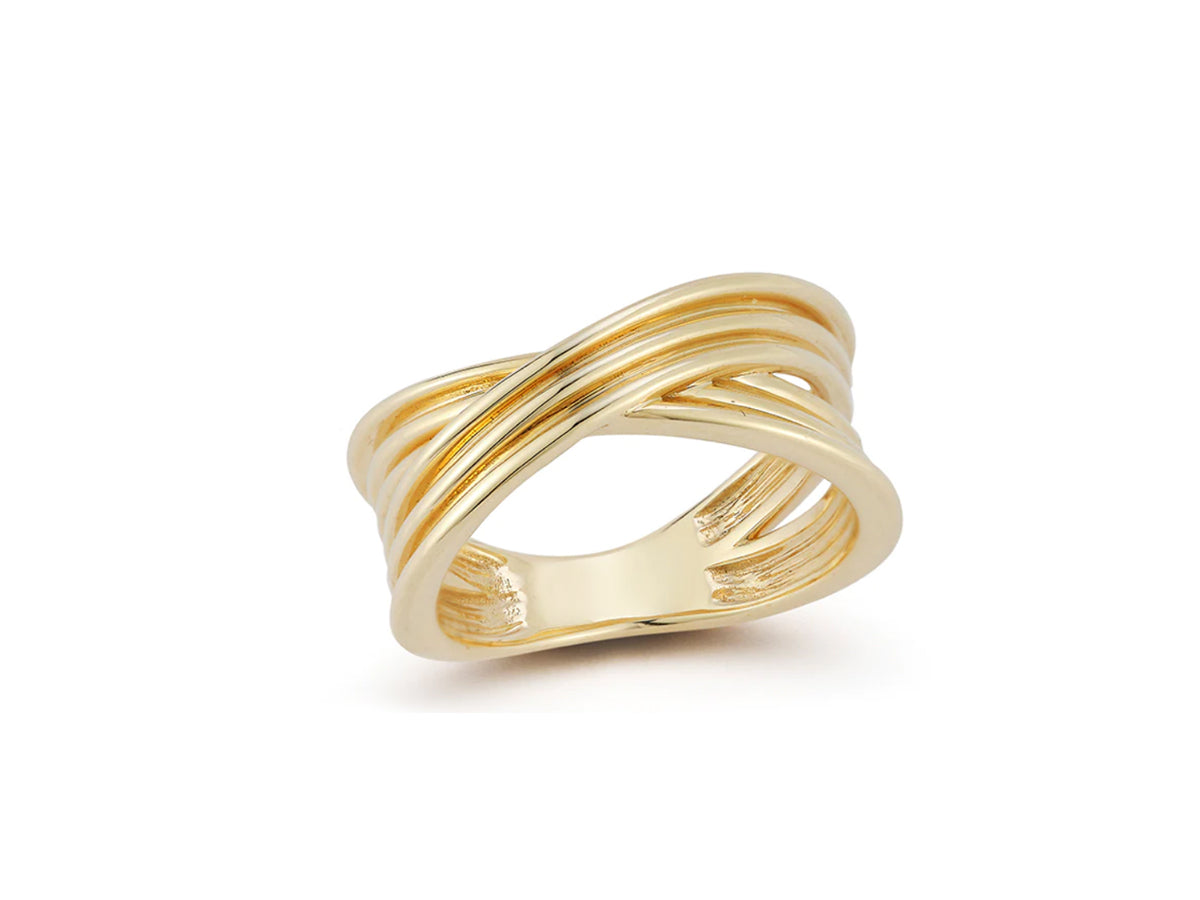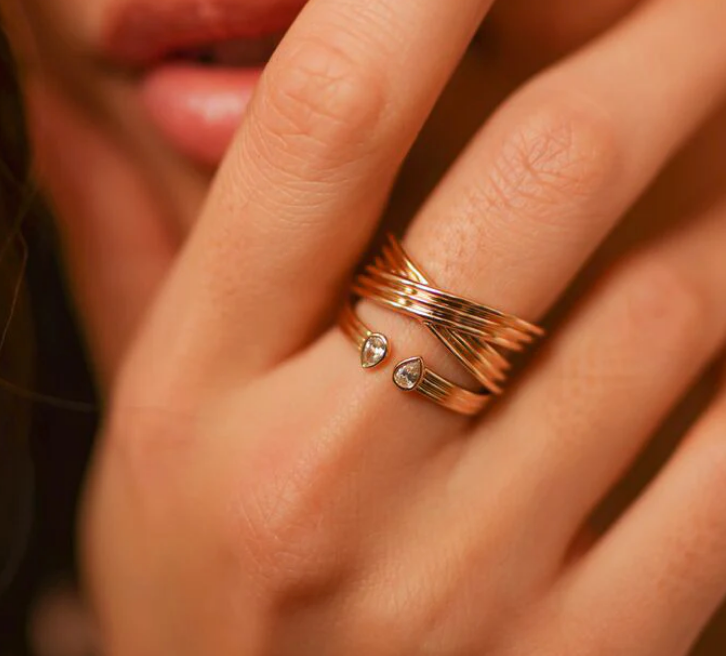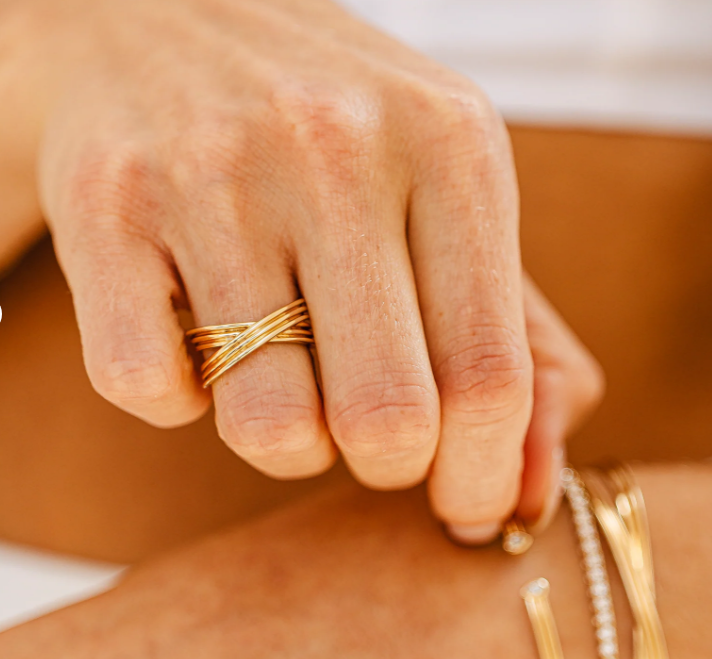 Nana Bernice Large Gold Crossover Ring
SKU: DR69
Inspired by the jewelry her grandmother wore, Dana designed the Nana Bernice Large Crossover Ring as an updated, modern version of one of Nana Bernice's favorite styles. Sweeping 14k golden grooves crossover each other to create an asymmetrical X ring. We love this designer gold ring alone as a statement piece, and it easily stacks with your collection when you want something more. Lovers of bold gold will adore these modern takes on an iconic silhouette.
Ring Width: 
9.3mm 
Ring Size: 7
Nana Bernice Large Gold Crossover Ring
One-of-a-kind
Beautiful Designs
We work closely with our clients to ensure their vision is executed with extreme precision and attention to detail.
Find your
Forever Piece
We work with everything from diamonds to semi-precious stones, helping to create beautiful, lasting memories in wearable form.