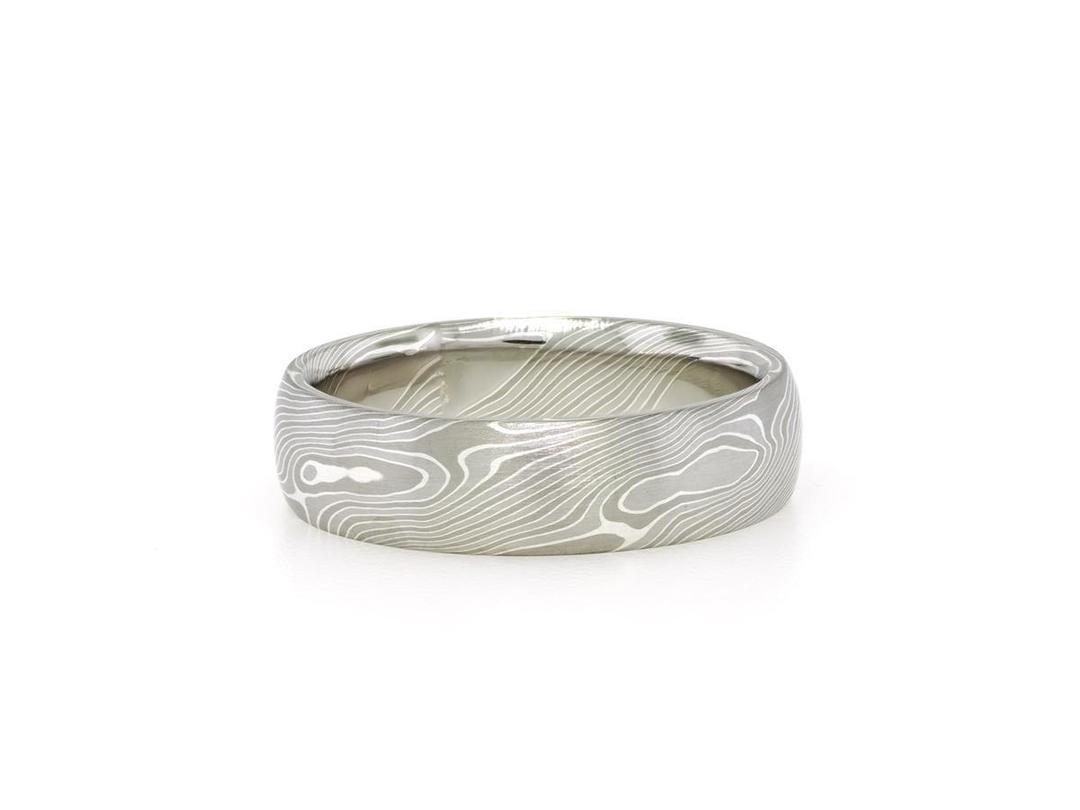 White Gold, Palladium and Silver Mokume Gane Band
SKU: PS39
Men's mokume gane band in 14 karat white gold, palladium and silver.
Width: 6mm
Ring Size: 10
Please note - This ring can not be remade or resized. 
Mokume gane (mow-koo-may gone-ay) is a laminated metal, made out of non-ferrous (no iron) metal. It is believed to have been first created about 300 years ago in Japan. At this time, Japanese sword making was the highest art form in the country, and mokume-gane was developed to decorate the hilt of the sword.
White Gold, Palladium and Silver Mokume Gane Band
One-of-a-kind
Beautiful Designs
We work closely with our clients to ensure their vision is executed with extreme precision and attention to detail.
Find your
Forever Piece
We work with everything from diamonds to semi-precious stones, helping to create beautiful, lasting memories in wearable form.