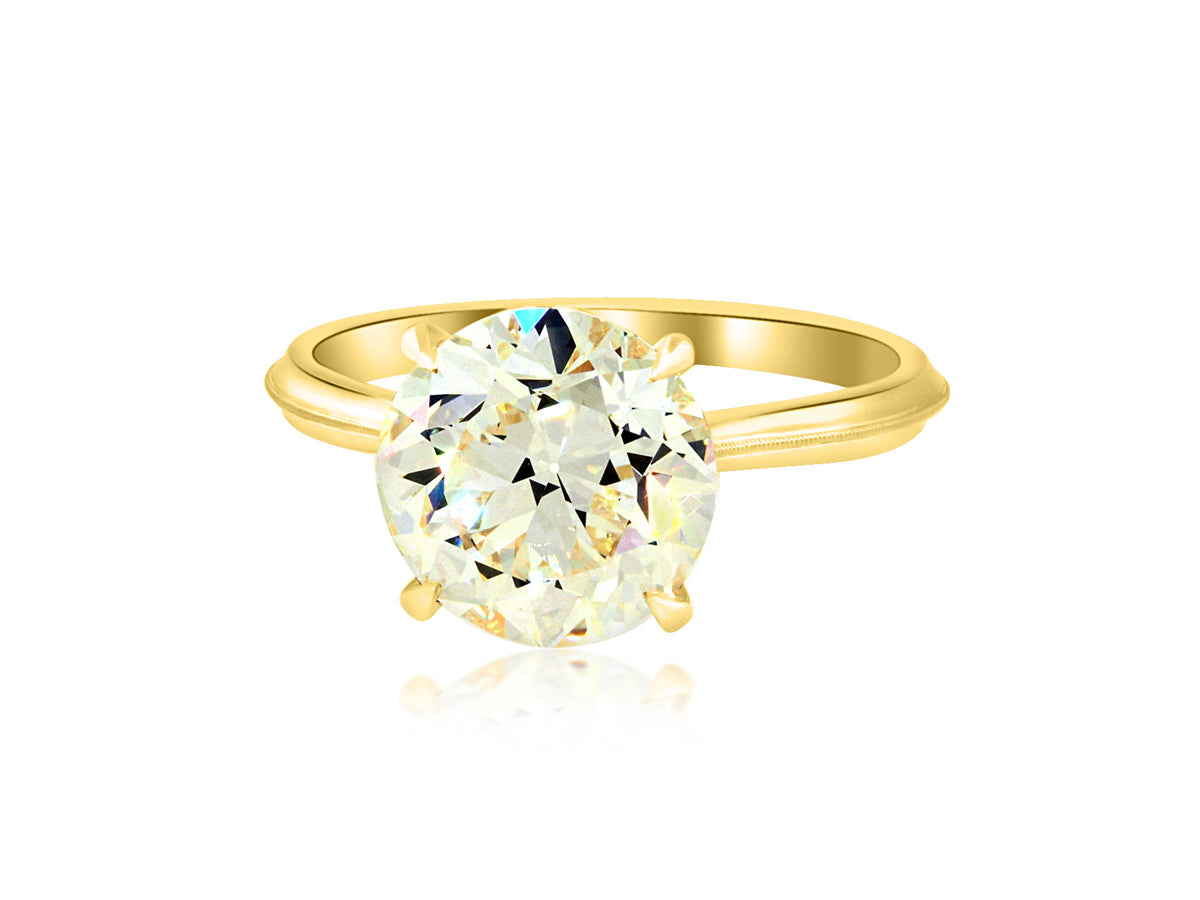 2.99 KSI1 Old Euro Diamond Lena Yellow Gold Ring
SKU: EW18
Gorgeous Old European Cut diamond Lena solitaire engagement ring set in matte 18 karat yellow gold. Handcrafted by Erika Winters. A one-of-a-kind piece that emanates timeless, luxurious style. Crafted with exquisite attention to detail, this stunning ring will make an unforgettable statement.
***GIA Certification***
Carat Weight: 2.99
Color: K
Clarity: SI1
Ring Size: 5.5
2.99 KSI1 Old Euro Diamond Lena Yellow Gold Ring
One-of-a-kind
Beautiful Designs
We work closely with our clients to ensure their vision is executed with extreme precision and attention to detail.
Find your
Forever Piece
We work with everything from diamonds to semi-precious stones, helping to create beautiful, lasting memories in wearable form.